Shown below is our "Valve Body Testing Machine".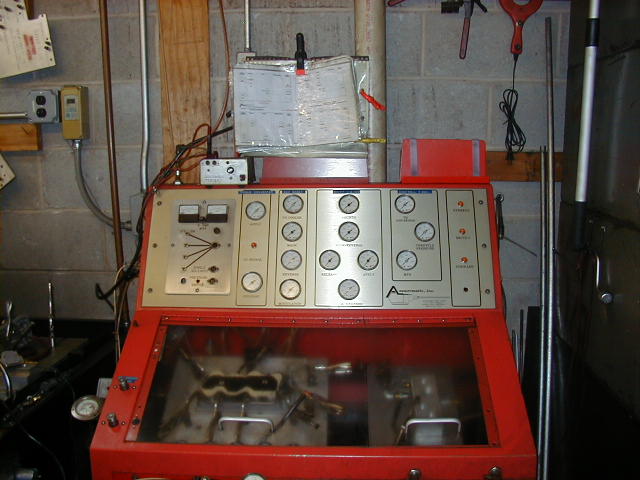 This valve body testing machine permits us to "road test" each valve body to ensure proper performance BEFORE the valve body is attached to the transmission.
Shown below is our "Solenoid Testing Machine"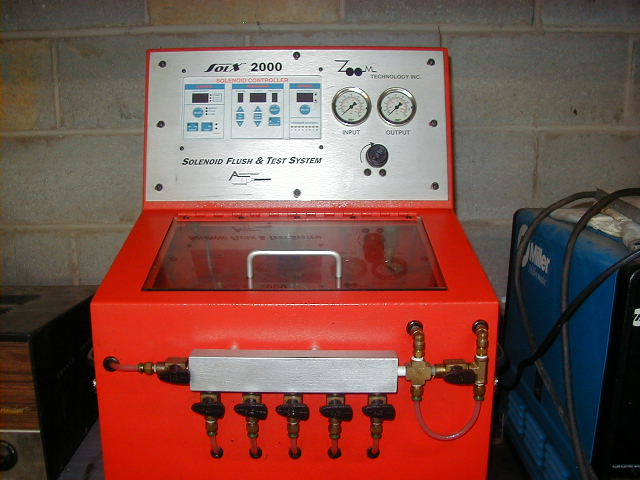 We have all the latest equipment. This machine will test all of the internal electrical components of your transmission.