The valve body is the "electro-hydraulic brain" of the transmission. It's function is to regulate hydraulic pressure in the transmission. It also causes all the shifting functions.
All factory and aftermarket modifications are performed on all valve bodies. All of the electrical components are tested and replaced as necessary.
Shown here is a valve body with ink rolled on the surface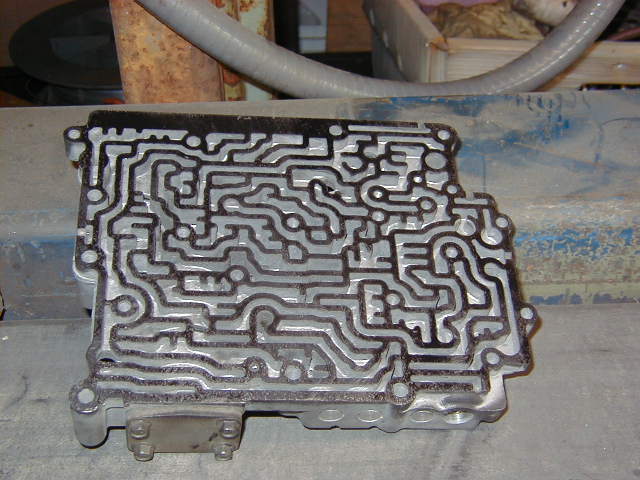 All valve body assemblies are belt sanded flat before assembly to eliminate any internal hydraulic cross leaks. We ink the surface and belt sand the valve body until all the ink is removed from the mating surface, assuring a totally flat surface.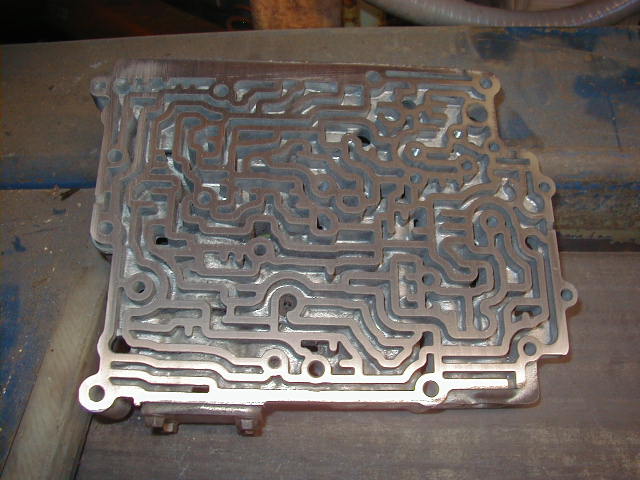 All valve bodies are then cleaned in an ultrasonic cleaning machine before final assembly.