Transmission removed from vehicle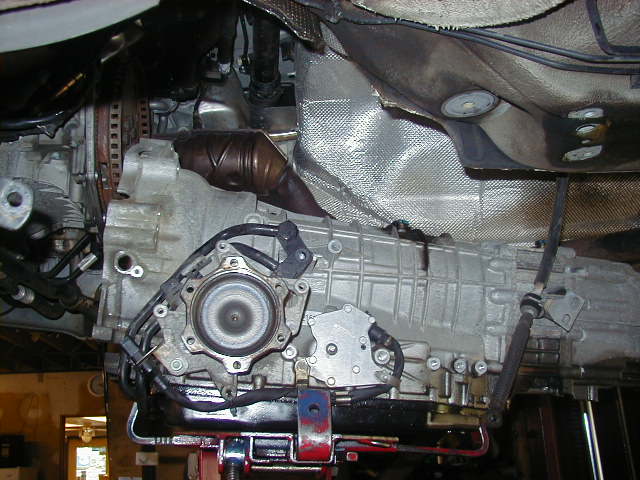 Goodeal Transmission does only transmission work. All of our equipment is specialized for transmission repair work and is OSHA approved. Our installation people have over 20 years of experience.

Dismantled Transmission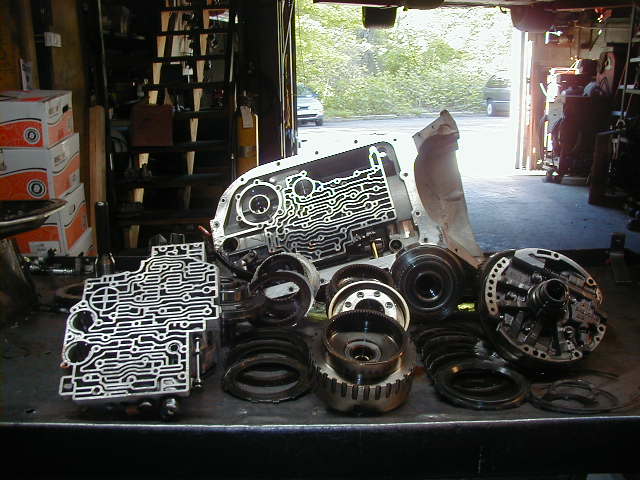 Transmission is completely dismantled on bench for through inspection of each and every part.

We have the experience and expertise to resurface various internal parts when they show minor signs of wear. When necessary, various parts will be machined to bring them back to factory specifications.
This procedure makes transmission repair more affordable.
Shown here is a transmission case being reamed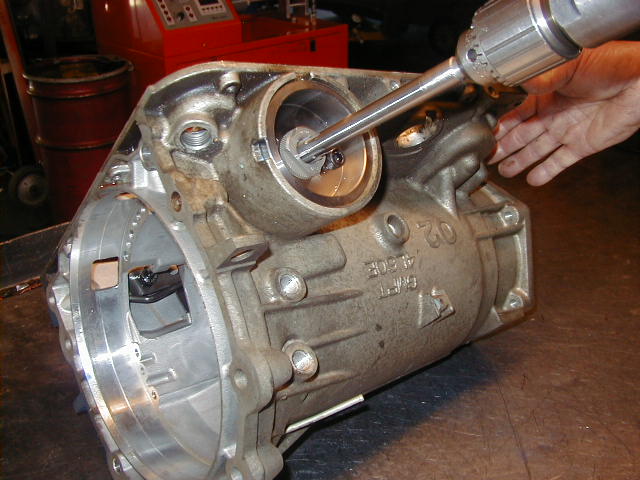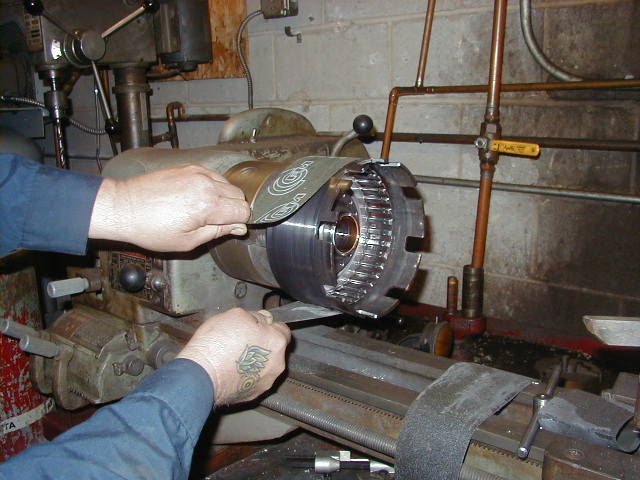 Shown here is a drum being machined to remove any scoring or grooves.